Are you looking for some duct tape craft ideas? If so, you've come to the right place. From duct tape roses to keychains and bracelets, we have great options for you or the kids.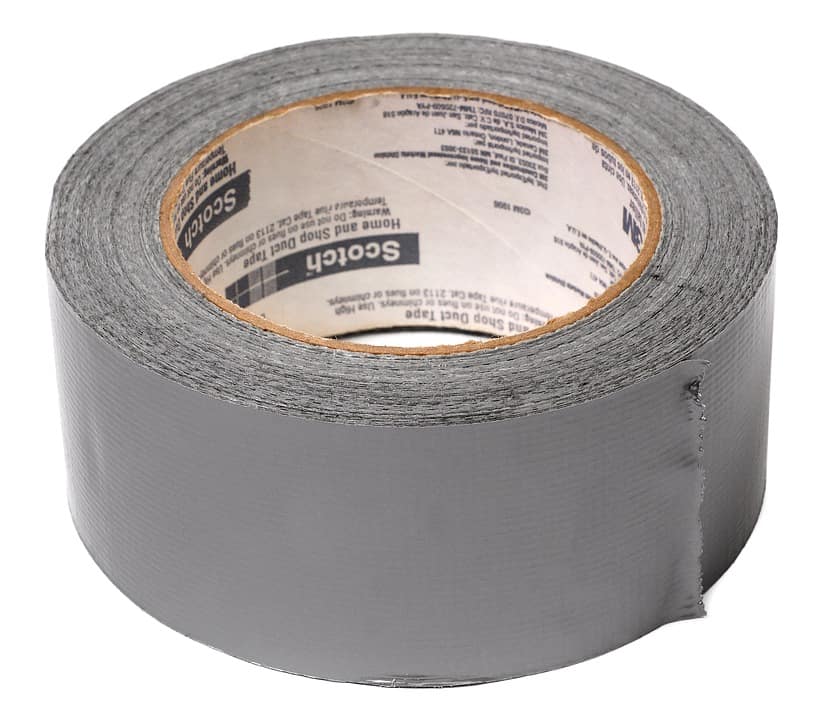 Duct Tape Roses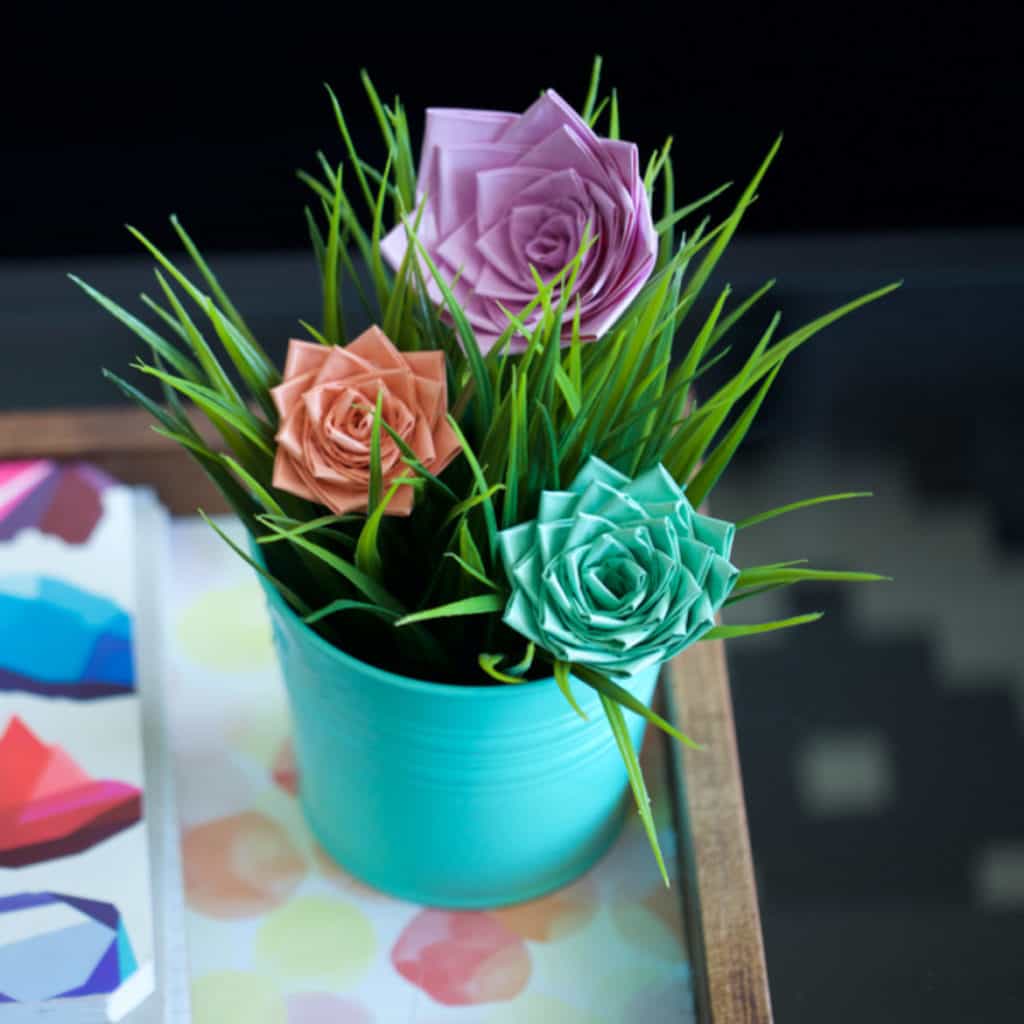 Source: https://www.duckbrand.com/craft-decor/roses
Supplies: Duct tape, Scissors, Dowel Rod, Crafting Board
How to make:
Cut a duct tape square
With the sticky side up fold over on one side so there is still some stickiness showing on the bottom in an L shape
Take the other side and fold it over to make a triangle shape and leave the bottom of the strip sticky
Repeat these steps so you have enough petals to make a flower
Tightly roll the piece from step 3 to make your center
Wrap a petal around the center
Repeat these steps until your flower is the size you want
You can also add your flower to a dowel rod or a covered pencil/pen as the stem
---
Braided Duct Tape Bracelets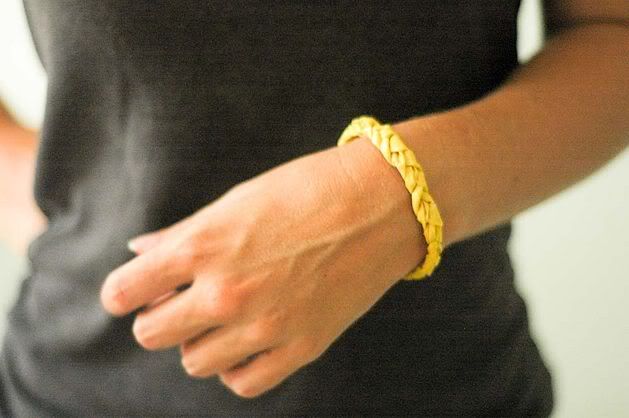 Source: https://www.wikihow.com/Make-a-Braided-Duct-Tape-Bracelet
Supplies: Duct tape, Scissors, Ruler
How to make:
Choose your duct tape. You can use the same color or different colors. You will need 1 roll of duct tape for each color that you will use
Cut a 14 in strip of each color you will be using
Set the cut strips on a table or something sticky side up
Fold each strip in half lengthwise to make it narrower and try to avoid wrinkles and air bubbles
Cut 3 thin strips from your duct tape using the threads as a guide
Tape the ends to your table side by side and arrange all 3 strips on a flat surface
Cover the ends with a short piece of duct tape and start braiding
After braiding tape the end of the braid with a short piece of duct tape
Peel the bracelet off your table
Do not peel the extra pieces off the braid but trim the leftover strips as close to the tape as possible
Fold the duct tape pieces over onto the back of the braid
Trim the excess duct tape off
Cut both taped ends so they are 1 inch long
Overlap the ends by 1 inch and tape them together
---
Duct tape Key Wristlet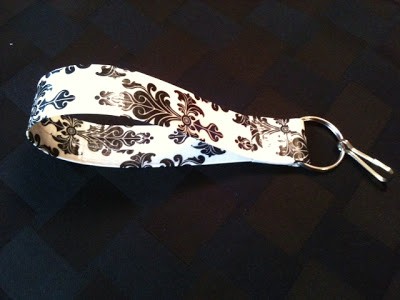 Source: http://craftysoccermom.blogspot.com/2011/09/duct-tape-key-wristlet.html
Supplies: Duct tape and a key ring
How to make:
Measure out 12″ of your duct tape
Fold the tape towards the middle (like a hot dog)
Fold the other side the same but overlap the tape a little bit so there is no sticky on the tape
Make a loop with the duct tape and put the two end pieces through a key ring
Wrap around and secure with a strip of tape
---
DUCT TAPE Water Bottle Labels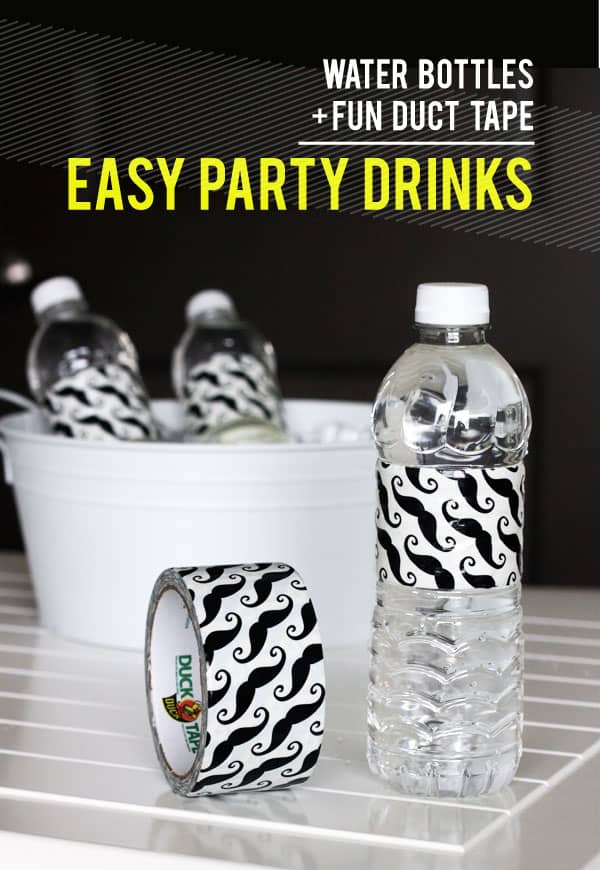 Source: https://tarynwilliford.com/use-duct-tape-as-water-bottle-party-labels/
Supplies: Duct tape, water bottles, scissors
How to make:
Remove the plastic labels on your water bottles
Cut a 7-8″ length of duct tape and wrap it around your bottle where the label used to be
That's it! Super easy and can make a great addition to a party.
---
Duct Tape Corner Bookmark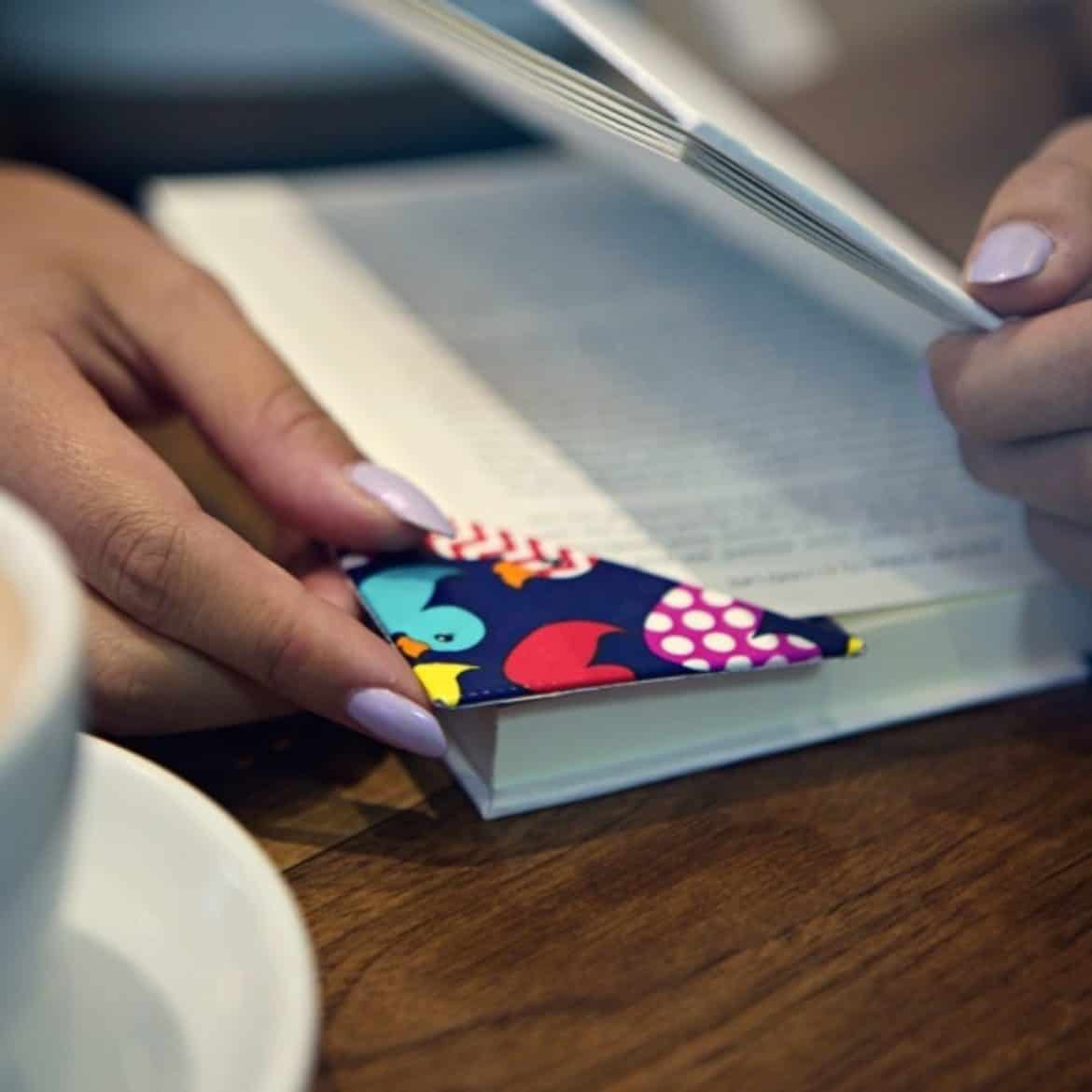 Source: https://www.duckbrand.com/craft-decor/corner-bookmark
Supplies: Duck tape, card stock, scissors, pen, crafting board
How to make:
Cut two 2.5 inch squares from a card stock
Draw a line from one corner to another corner on one square and cut along the line to make two triangles
Cover the other square with your duct tape
Place a 3.5-inch long strip of tape on one of the triangles
Fold over the excess tape on the bottom
Place the triangle on your square folding over excess tape over the edges of the square
We hope you've enjoyed these easy duct tape craft ideas.  If you loved these, you may also enjoy our mason jar craft post.