There was once a time when crafts like soap making, candle making, and sewing were essential to life. These skills passed from generation to generation. Today, we've lost much of this.
Listen to the gripes of our elders. They'll often focus on the loss of these capabilities in the younger generations.
For many today, these skills are obsolete. Consumerism has replaced them in our lives. They're lost in the hustle and bustle of modern life.
At least, that's how it seems.
In reality, the number of crocheters, soap makers, sewers, and candle makers is rising. It's in humanity's nature to create and produce but now we are free from necessity. And the same forces that drove us away from learning these skills give craftsmanship a new life.
Most artisans today began their craft as an outlet for their creativity. Some quickly see the opportunity to turn what they love into a business through online sales. But like any business, it can fail.
Selling crafts online takes a lot to succeed. Below are the craft selling sites you need to know, and the steps to take to succeed in selling crafts online.
Setting Up Your Handmade Goods "Shop"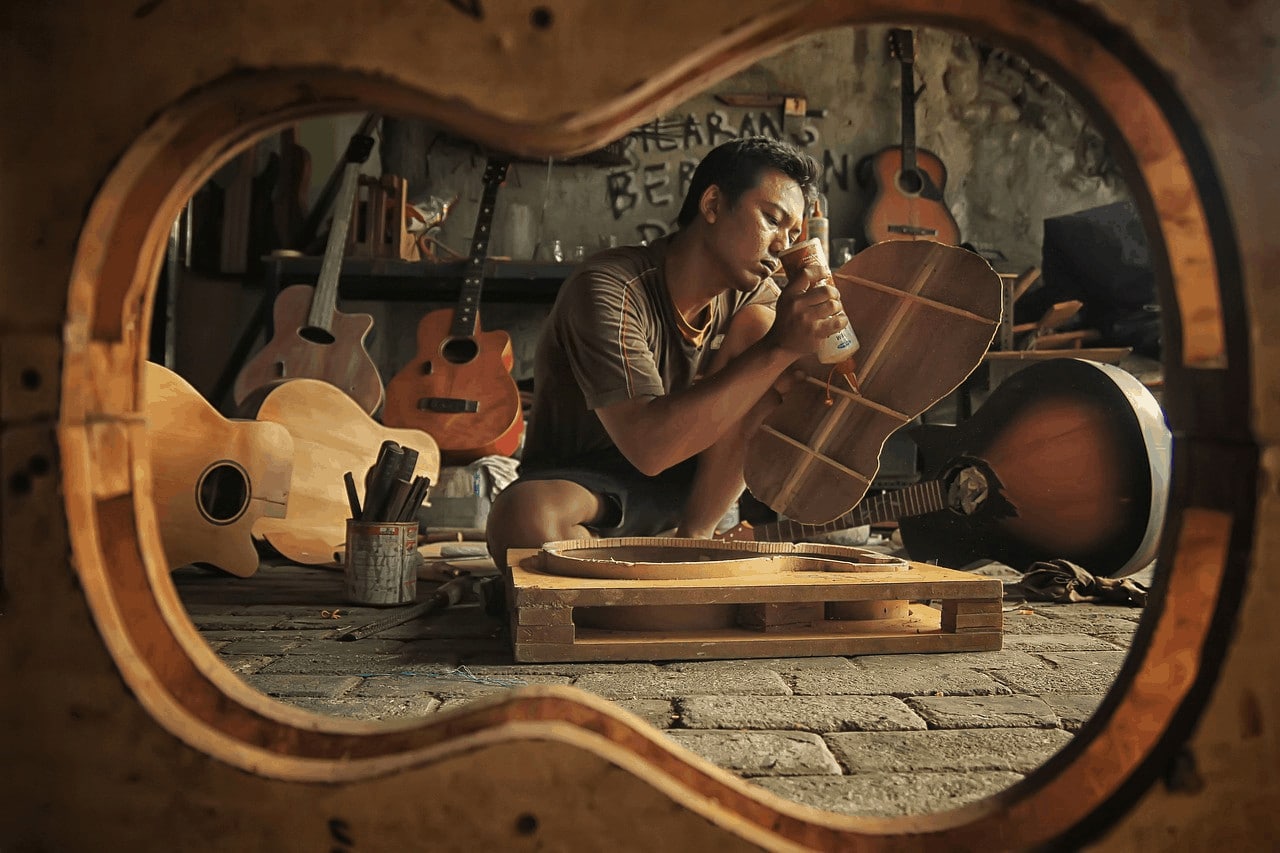 It's always best to start with a craft or hobby that you love doing. But you can get lost in the competition if you are not doing something unique. If you're creating commonly known crafts or items that are trendy, you'll have to find a way to stand out.
This may mean a unique theme, more attractive online store, better photos of your goods, etc.
With that in mind, below are the basic steps you need to undergo to sell crafts online:
1. Name Your Shop
This doesn't have to be your first step. Some sellers need time to decide on a name. It may not come until you've started designing your website.
For others, a name is easy to choose. It can be a name that's personal to you, that makes sense to the brand, or something creative and catchy. Either way, it should be somewhat descriptive or connected to your product.
Make it easy to remember and spell, as well. It's much easier to search for a brand whose name you can remember.
2. Design Your Shop
No matter which craft selling sites you use, you'll need to design your site. Some sites for selling homemade items provide more room for design. This may mean a banner, profile picture or logo, background and colors, and so much more.
Your site provides a visual cue of what you sell. The style of the site speaks to the style of the products. The intention of your logo, banner, shop name, images, is to get the potential customer through the door.
Once they are there, they need to see something that keeps them interested. This is no easy task. If you have the money to invest, you may want to consider hiring a site designer.
A professional can put you on the right track from the beginning.
Include a profile on your site to tell customers about your shop, what got you started, and other details. Customers shopping for handmade goods care about your story. They want to know who they are buying from.
They want to build a relationship with you. Your excitement and passion for your products are contagious, so make sure they see it.
3. Photograph Your Products
Think of the many photos on Instagram, or on luxury brands' websites. The photographer doesn't just snap a photo of an amazing scene. They have to use the right camera, lens, lighting, angle, and plenty of skill.
They understand how it all works together, and that there is a message they're meant to capture. Followup editing can make the colors brighter, details sharper, etc.
This is why Instagram and brand photos draw us in. They highlight the very best aspects of the subject, view, or product. Good photography is the most important factor in driving your online sales.
Because of this, consider hiring a photographer or a friend that is good with a camera and has the right tools. If you prefer a DIY approach, take photography classes or workshops. Depending on where you live, you may even find small business marketing workshops.
If you take it upon yourself to photograph your products, remember to capture the following:
Texture
All sides of the product
Photos of product in use (particularly for clothing)
A scale of its size
4. List Your Products
Listing your handmade goods isn't just about informing people about your product. Instead, your descriptions need to move the customer towards purchasing. But, before you can even get a chance to close a sale, you need to catch their attention.
In a saturated market, it's nearly impossible for one product to stand out. A basic understanding of SEO (Search Engine Optimization) can help. This is the use of "keywords" in your listings, titles, and even on your site.
This will help people find your shop and your products.
Keywords are words or phrases used to search for goods, services, and information. There are plenty of online tools that allow you to search for keywords to include in your text. Consider getting to know sites like Ubersuggest (free), Google Adwords, or Ahrefs.
You can also find workshops, college courses, and articles that teach you how to use keywords. It can be fairly complicated at first, but once you have it figured out your sales will steadily grow.
Tip: Regularly updating your site with fresh content can help it rank better on Google. Search engines put sites with frequent activity ahead of those without.
5. Price Your Goods
Before a listing is complete, you need to set a price. This can be one of the trickiest parts of selling online. You want to be competitive with other shops, but you also want to cover all of your costs.
Consider the following when determining price:
Competitor prices
Labor costs
Material costs
Shipping materials and costs
Equipment
Electricity costs
Markup (your profit)
This may be a fun hobby for you, but your time and skills are still valuable. And you'll want your prices to cover the costs of making the goods. There is a temptation to set prices too low when you first start.
Many sellers worry their prices are too high, especially when they're new to the market. But remember, it's much more difficult to increase your prices later. Especially if you've already built a customer base.
Treat it as a business from the beginning and avoid potential issues down the line.
6. Beyond Your Site
There are things you can do away from your site to help you get noticed. The first is to build your community. This can mean many things:
Forums
Quads or street teams (group of sellers with similar items that help promote each other)
Join themed wish lists
Build a social media community
Blogging or guest blogging
Attending workshops
Attending craft shows and expos
Building your community is an important aspect of driving customers to your products. The intention is to get your shop name out there as much as possible. After catching their attention, your banner, site, and title tags should encourage viewers to buy.
Look for opportunities to feature your items in blogs and gift guides. Learn from other groups and sellers that have built a platform already. On social media, and anywhere you're featured, you want to include a link to your shop.
Anything that helps you grow and get noticed is going to help you succeed in selling crafts online. The more places you're found, the better.
There is a caveat with this. You don't want to spread yourself too thin. It's hard enough to manage the basics of managing an online store.
Start easy. Make a schedule for yourself. If you only have three hours a day, use one of those hours to interact on social media and the rest of your store.
Planning out your time can make your startup less overwhelming.
Another suggestion to make the process easier to manage, is to focus on one or two social networks at a time. You can only do so much, and it takes time to know how to leverage social networks. Put your focus on one until you've built a solid audience and know what you're doing.
Choose your media wisely, though. Instagram is great for many sellers. You can show off your products, feature customers using them, show behind the scenes, and so much more.
Customers want to see these kinds of images, and social media makes it easier than ever.
Once you have an audience, use social media for giveaways and other fun attractions. The goal is to continue roping in customers and to keep them engaged. That will help your sales continue to grow.
22 of the Best Places to Sell Handmade Items Online
There are plenty of places to sell your goods offline. These include craft shows, cafes, consignment shops, and galleries. You should consider these options in your business plan.
After all, the online market only makes up about 14.3% of all purchases (according to Digital Commerce 360). This is approximately $500 billion in sales. It's a fraction of the U.S. retail market but will continue to grow.
In fact, the $500 billion made in 2018 is a growth of 15% over 2017.
As a new retailer, and as a small business, you don't have the kind of visibility that other brands do. Build your brand and your business online to compete and survive in the retail market. Below is a list of places to sell crafts online.
Take a look, find the right one for your goods, and get selling.
1. Absolute Arts
Absolute Arts is a marketplace for sculptors, painters, and photographers. It lets you list up to 20 pieces of art for free, but you can also list more with a subscription. Choose a subscription to pay lower commission fees, access additional features, and post more listings.
Absolute Arts will also handle some of the marketing for you, which is great if you're just starting out.
2. Aftcra
Aftcra is an online market for crafts, jewelry, home goods, clothing, and baby goods. The twist is they have to be handmade in the United States. One of the best things about this site is that there are no listing fees.
There are transaction fees, but you won't pay anything until you make a sale.
3. Artfire
Artfire is a website for handmade crafts, craft supplies, and vintage goods. It's a fairly well-known indie market and feels a lot more like a community than a website. Seller accounts are free, so you can get started without worrying about upfront costs.
Paid accounts on Artfire are also available. They allow more listings, but you will face listing fees and a small monthly fee.
4. BigCommerce
BigCommerce is an interesting online selling platform because of the features it offers. The most prominent feature is that it lets you design your own website or online craft store. In that way, it is almost like Wix, Squarespace, or Wordpress with e-commerce packages.
But the platform also offers additional e-commerce features.
With BigCommerce, you'll be able to sync your inventory across multiple platforms. You'll get to sell on sites like Amazon, Facebook Marketplace, and other social media. But you'll process your orders on BigCommerce.
They'll also provide you with a launch team that walks you through the set up of your site. With the launch team, you'll get help with SEO and integrations with marketing channels. It's more expensive than other plans ($30-$80/month), but it's worth the investment.
5. Bonanza
Bonanza is another online marketplace for handmade crafts. Like eBay or Amazon, the site allows the sale of nearly anything. We like this site for its syncing capability.
This automatically publishes your products to Google Shopping, Amazon, and other listing sites. There are no listing fees or set up fees for Bonanza, so you can get started without extra costs.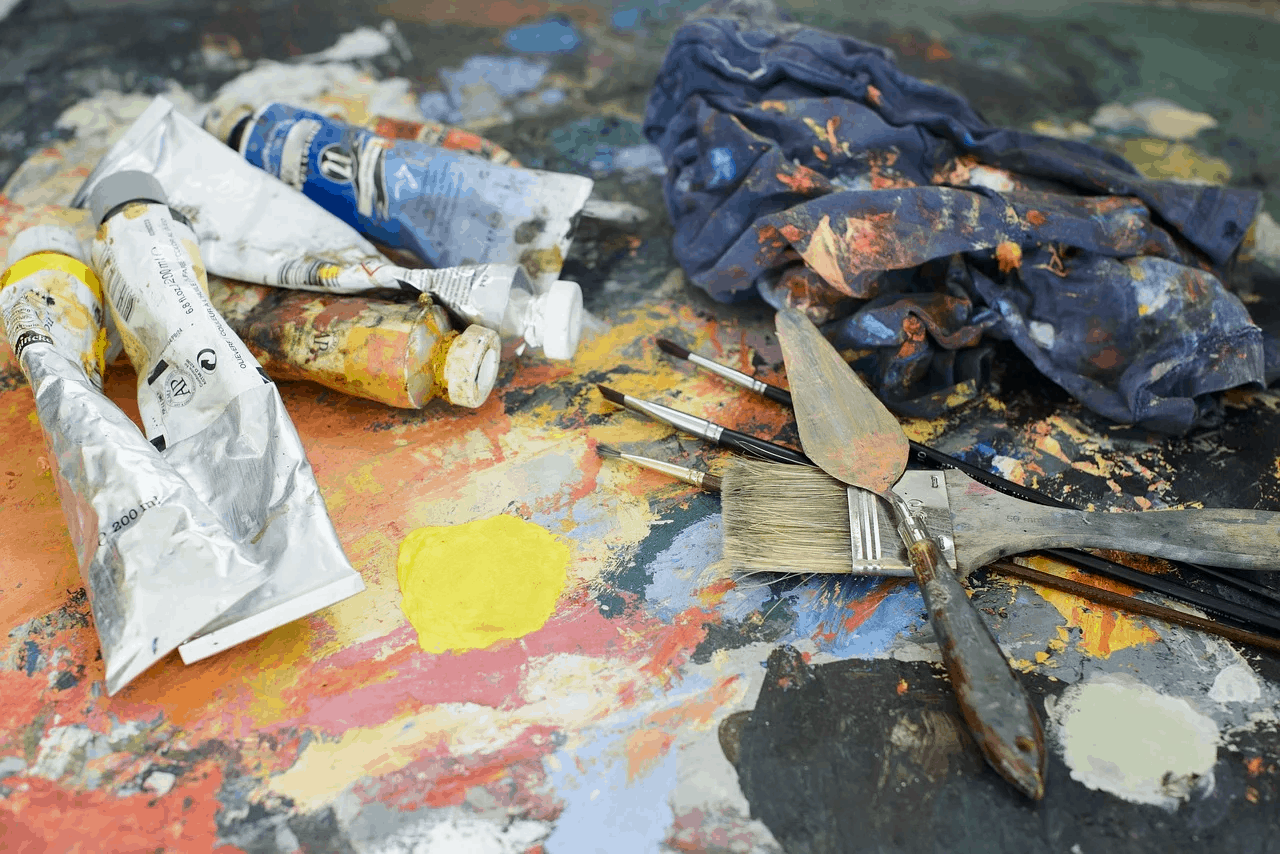 6. Craftsy (Bluprint)
Craftsy is now called Bluprint, but it is still the same great craft site. It isn't a place to sell handmade goods but is great for selling sewing patterns and craft supplies. You may even consider being an instructor on the site.
Engage in classes on Bluprint to find potential customers or learn how to make new items for your shop.
7. Cratejoy
Cratejoy allows you to sell crafts online in a very unique way – in subscription boxes. Sell your handmade goods or supplies and instructions for crafters. If you go with the latter, you can add a tutorial to the box, or provide a link to an online video.
Either way, Cratejoy gives you a chance at consistent monthly sales.
8. eBay
You can find nearly anything on eBay, but not everyone knows that it's a great place to find handmade goods. This can be an advantage or a disadvantage. You'll find less competition than on craft specific websites.
On the other hand, people might not be searching for your goods there. Also, if you sell on eBay, you're selling on an auction system. The final price of the sale will determine your fees, meaning you might get more or much less than you expected.
If you want to avoid this, look into their fixed price format.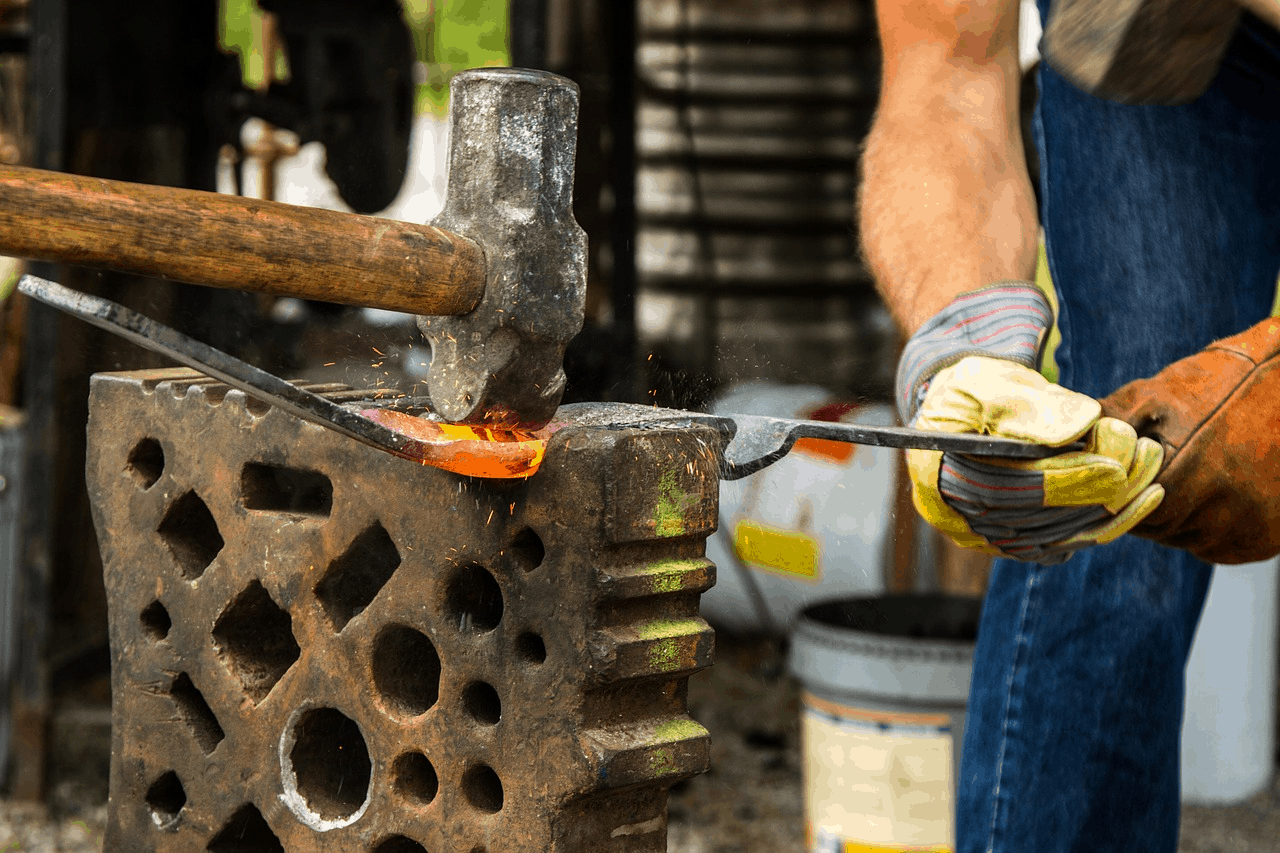 9. eCrater
eCrater is a free web store builder that lets you sync with eBay to keep track of your inventory and sales. It is also a marketplace with millions of products in several different categories. There is a 2.9% selling fee, which is fairly minor compared to other craft welling websites.
This marketplace gives sellers a great deal of autonomy to set their own prices and manage their business. Many appreciate this hands-off approach.
10. Etsy
Etsy is the most well-known crafts and handmade goods website. It's one of the largest, and one of the easiest to sell on. You can sell handmade goods, craft supplies, vintage clothes, and antique decor.
One of the best things about this site is the number of customers it sees – 33 million, according to Etsy's seller information.
11. Facebook Marketplace
Facebook Marketplace is quickly capturing a huge customer base. It's known for helping buyers find local items. As a seller, it helps you find local customers.
In other words, you can build your local customer base and network. Encourage these customers to visit your store, craft shows, workshops, and so much more. It's a great marketing tool to leverage.
Since it's integrated with Facebook, it also makes it easy to advertise and share your goods.
12. Folksy
Folksy is a lot like Aftcra for the UK. The site features forums and blogs, which makes it easy to engage in the craft community. You can post everything from clothes and jewelry to macrame and knitted blankets. If it's handmade in Britain, it belongs on Folksy.
13. GLC Craft Mail
GLC Arts and Crafts Mall is an online mall filled with crafts, handmade goods, and art. We like this site for its various monthly plans. Not only can you try each of them free for thirty days, but they also include a flat rate rather than commission fees.
You can list up to 100 items for only $3.50. It's not as large as some of the other craft selling sites, but it's a great worldwide marketplace to join.
14. Handmade Artists' Shop
Handmade Artists' Shop, as the name suggests, is all about homemade goods. It began as a community forum to connect and support artists. It evolved to support them by selling their goods for a low fee of $5 a month.
Your products will sell among those of other jewelry makers, woodworkers, and designers.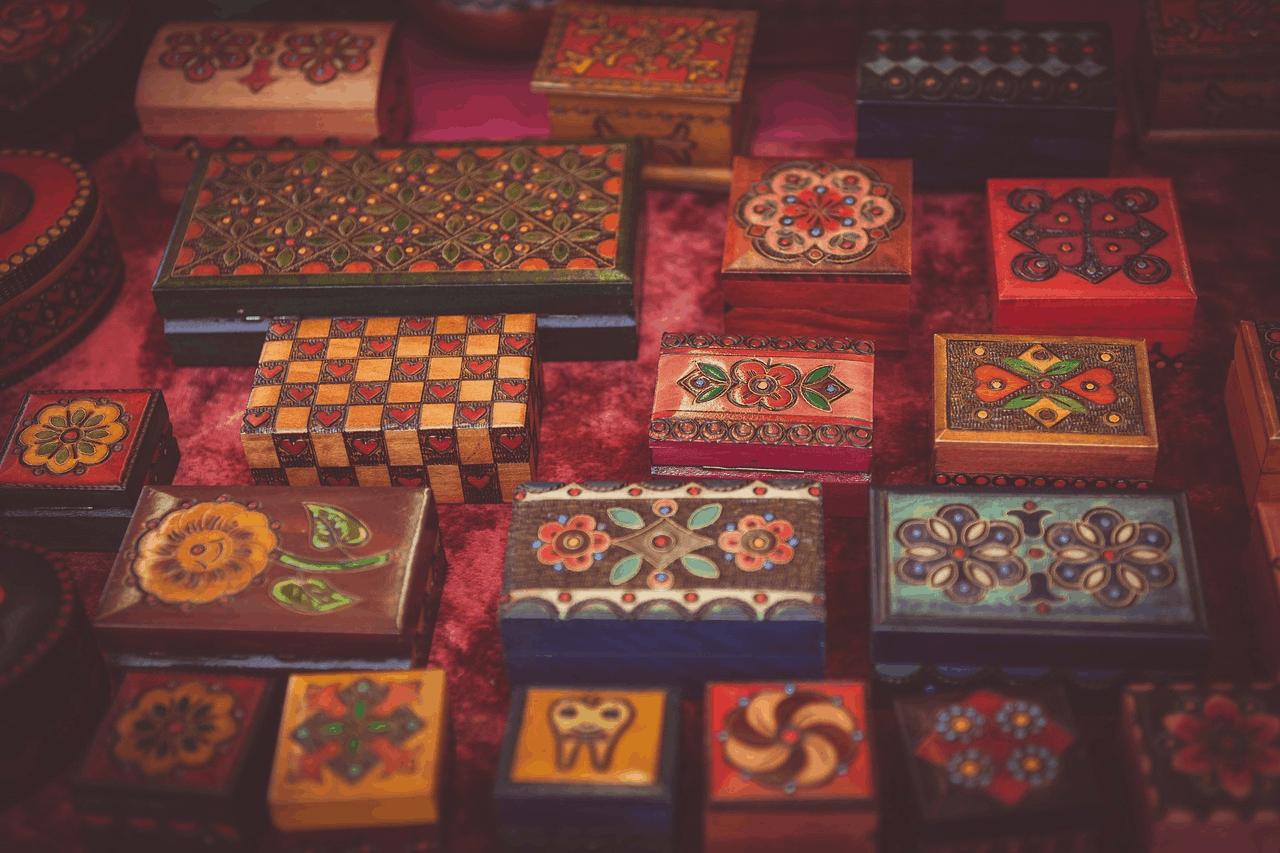 15. Handmade at Amazon
Amazon sales account for 40% of all online retail sold last year. Handmade on Amazon connects you to that massive customer base. Not everyone knows you can find handmade goods on Amazon, but this is quickly changing.
You'll face a ton of competition, but the enormous number of buyers counteracts this. Another benefit is affiliate links from Amazon, which could be an extra source of income.
16. Hyena Cart
Hyena Cart counts itself as a community of handmade, eco-friendly shops. This includes all sorts of products like handmade clothing, jewelry, and even upcycled items. This craft selling site is also unique in that it lets you join up with other sellers to get more exposure.
You can pause your monthly subscription payments if you ever need to take a break. The community is smaller, with just over 175,000 registered users. But it is still a great outlet if you sell eco-friendly products.
17. iCraft
iCraft is another great place to sell your products because they only allow handmade items on their site. This means you're not competing with sellers of vintage items or craft supplies. They don't charge any commissions, but they do have monthly subscription fees.
Post unlimited listings for only $5 a month or get more features for up to $15 a month. The site is very seller friendly, even offering a Sellers Bootcamp to help you make the most of your shop.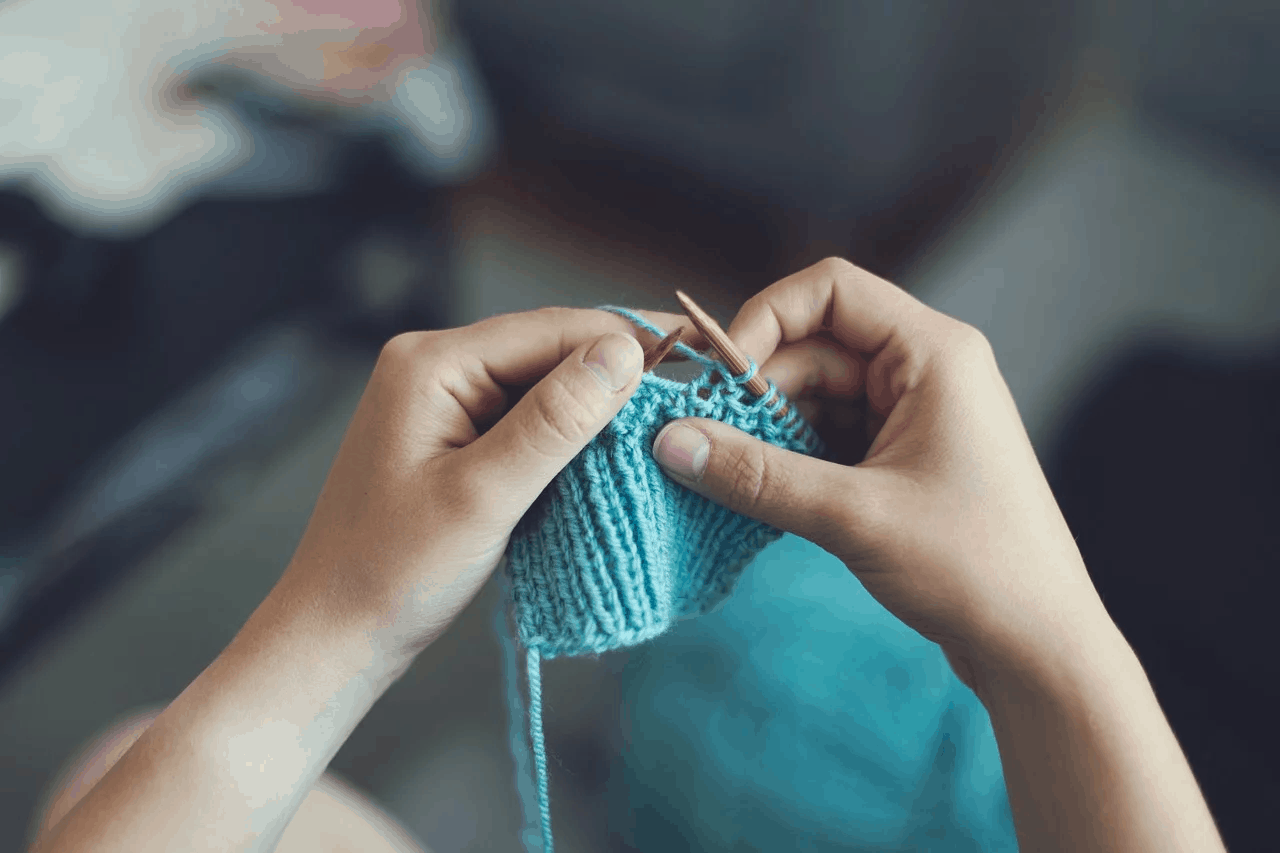 18. Made It Myself
Like the name suggests, Made It Myself is a craft selling site exclusively for handmade items. Despite this, there is a broad list of categories. What makes this site unique is that you create a showcase rather than a storefront.
Another unique feature is that you can set prices that allow for negotiation. Accounts are free, though you will have to pay a listing fee. It's not the right site for everyone, but it serves some creators well.
19. Meylah
Meylah is a unique e-commerce platform for crafters, small businesses, and artists. What separates it from others is that you don't have to sell physical products. You can sell tutorials, knitting patterns, ebooks, and other downloads.
You can also set up subscription services for your products. And, for a bit of extra income, you can add advertisements to your site.
20. Shop Handmade
Shop Handmade is a completely free craft marketplace. This means you can open a shop and sell your goods without any commission fees, monthly fees, or listing fees. A nice feature of this site is that they actually promote your products in their category lists.
They'll also pay you the moment a transaction happens through PayPal.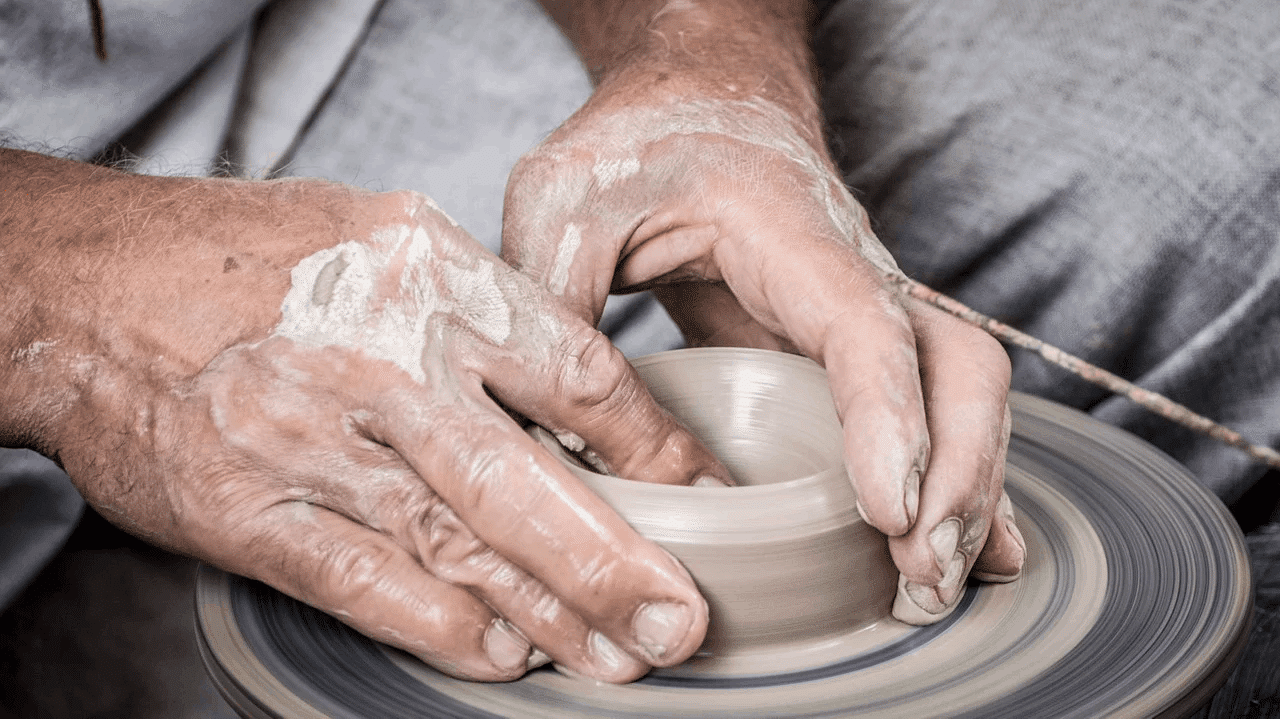 21. Shopify
Shopify is a great platform for selling handmade goods. They provide shop building tools, templates, web support, and tracking tools. They also make it easy to sell and promote your goods on social media.
The best thing about it is that you can test it out for free for 14 days. But unlike some of the sites listed here, Shopify isn't a marketplace. This isn't just a storefront inside a larger site with its own following and fanbase.
Instead, you'll have your very own website. This means greater control for sellers. But it comes with the responsibility to promote a standalone site.
22. Zibbet
Zibbet is an online marketplace for handmade items, craft supplies, and art pieces. It's a great place if you're just starting out, since there are no listing or commission fees. Instead you get a free plan or monthly plan.
Monthly plans start at $4 a month and get you listed faster than those with a free account. They also offer several sales channels including Etsy and Stitch Websites.
Now that you know how and where to sell crafts online, find interesting crafts to make and other informative guides at Crafts Glossary.