Halloween is right around the corner, and if you haven't finished carving your pumpkins, decorating your home, and picking costumes for your favorite trick-or-treaters, we're here to help! Here's a round-up of some of our favorite DIY Halloween decor and other spooky Halloween crafts fun! Be sure to visit our pages full of Michaels coupons, Hobby Lobby coupons, and Joann coupons to save on all the supplies you'll need!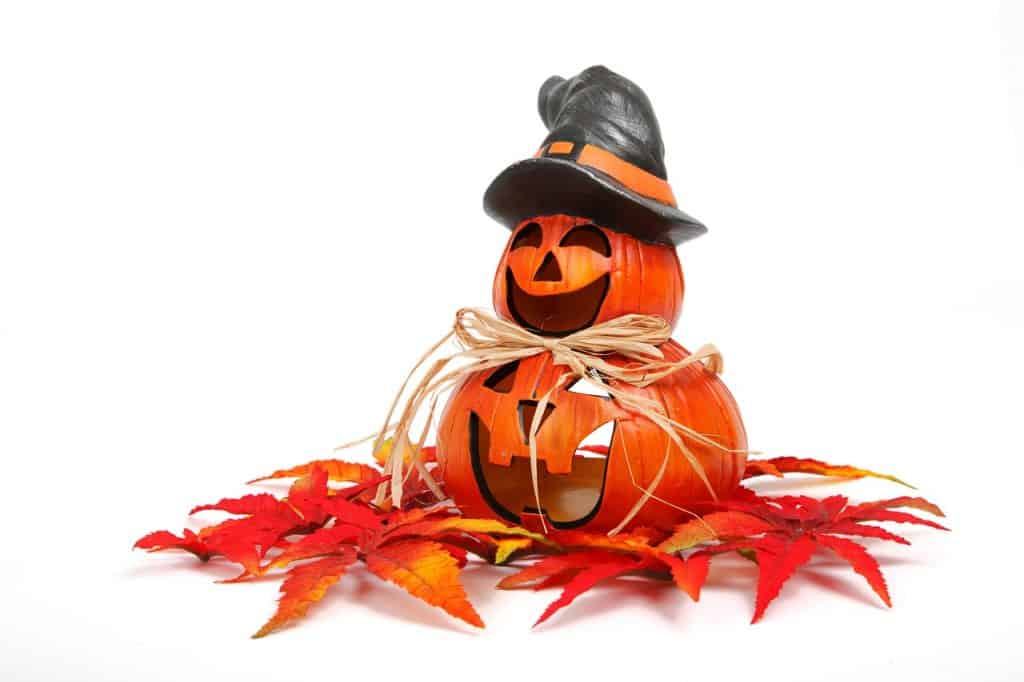 Decorating Your Pumpkins
There are a million and one ways to decorate and display your pumpkins this Halloween. Of course, you could go with the standard toothy-grinned jack-o-lantern. But what's the fun in that? Try out one of these techniques instead and have a stand-out pumpkin display!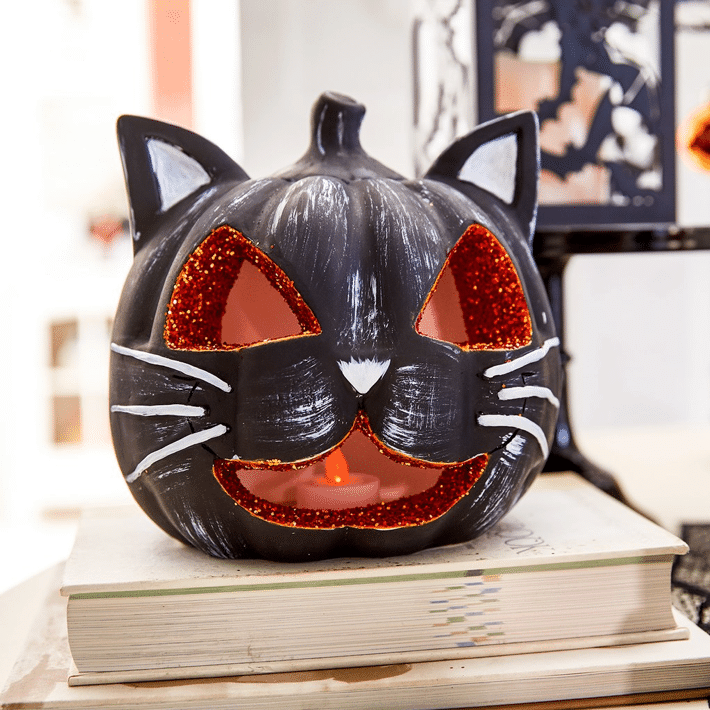 If you want something that's just a little different from the traditional jack-o-lantern, but with a sparkly twist, we have just the thing. This Glittered Cat from Michaels has it all, and the glittered edges give it a unique look beyond the standard cut out pumpkin. Plus, since it's made of plaster, you can use it year after year!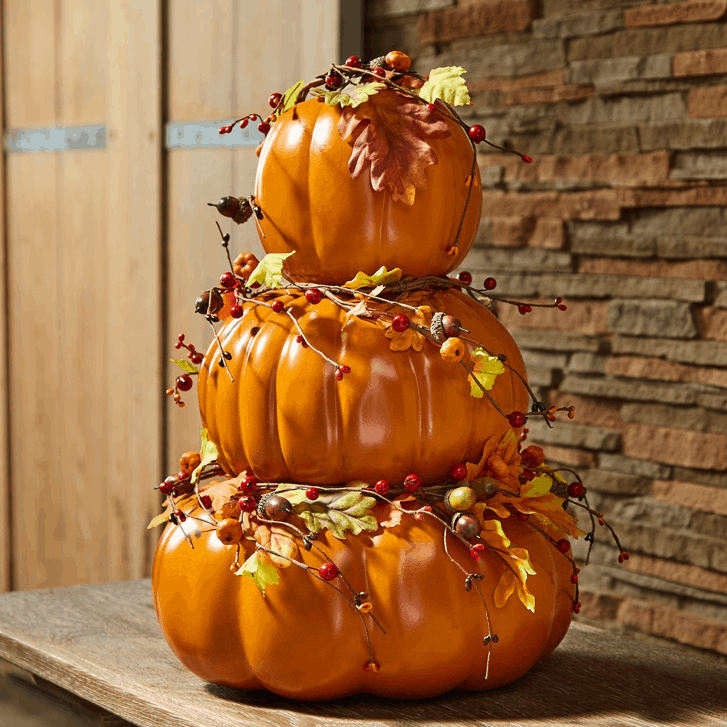 Looking for something traditional and fun that can last you into the Thanksgiving season? Check out "Stacked Fall Pumpkins" from Michaels for a harvest twist. This simple look is both classy and easy to make.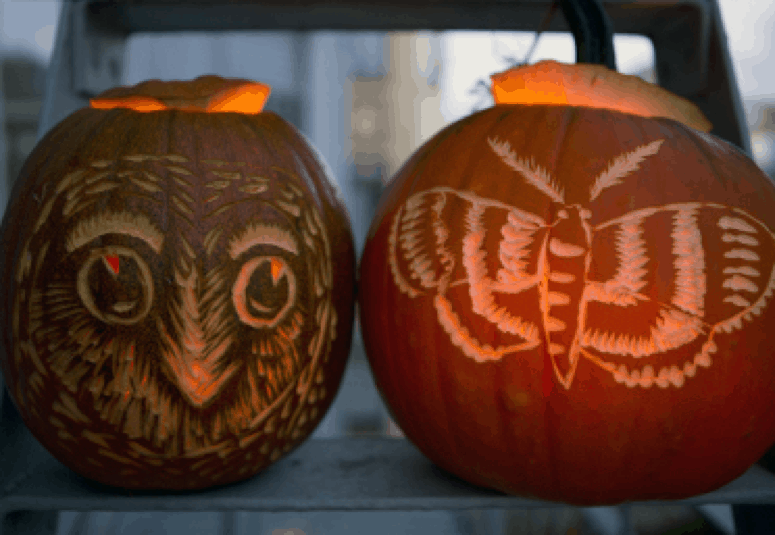 If you're looking for a way to take traditional pumpkin carving to the next level, this class from CreativeBug might just be the ticket. Using printmaking techniques, Courtney Cerruti will show you how to create the perfect pumpkin for your porch. Don't have a membership? Quick – check out our CreativeBug coupons page to get a free month trial!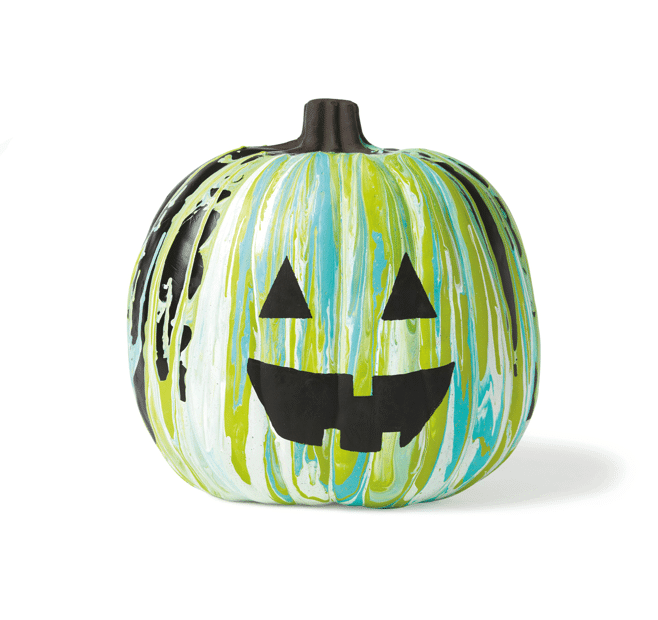 If cute and colorful is your style, you're going to love this Marble Funkin project from Joann. It's easier than it looks, and sure to be a hit this October 31st. Best of all, you can customize it with your favorite colors or match it to your other Halloween decor.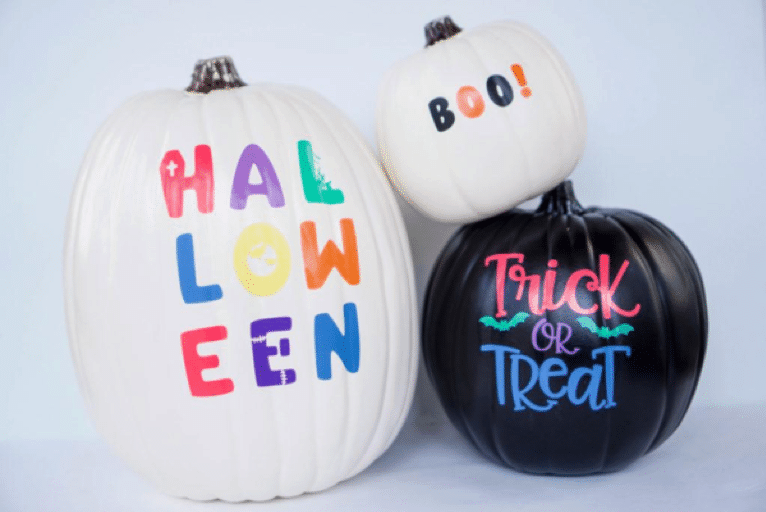 Got a Cricut machine? Did you know you can use it to create beautiful, brightly colored pumpkin designs with no carving needed? Check out all the details on this tutorial from Kassa. You'll be amazed at how simple it is to create brilliant graphics and adhere them to your pumpkins.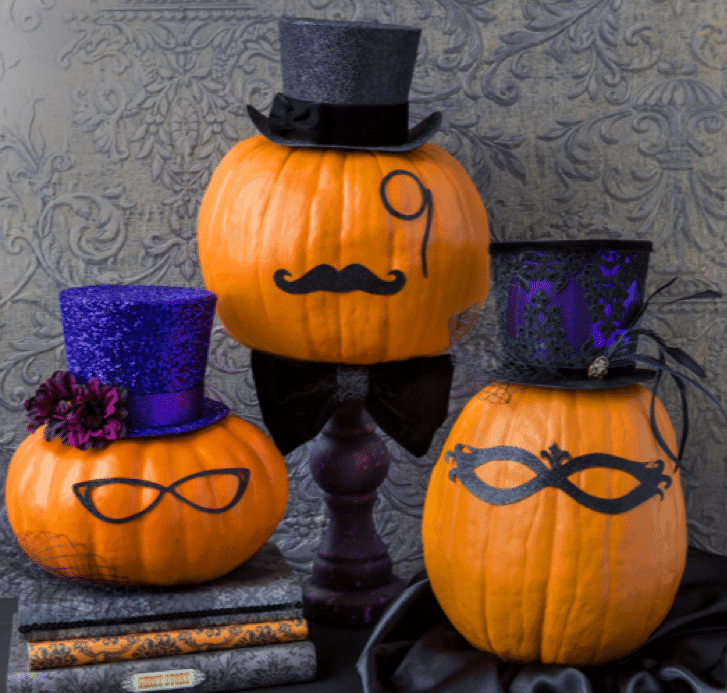 Maybe you'd rather go with something a little more formal, with a funky gothic twist? You're going to love these "Hatter Halloween" pumpkins from Hobby Lobby. Glitter, lace, feathers, and flowers – they're simply spooktacular!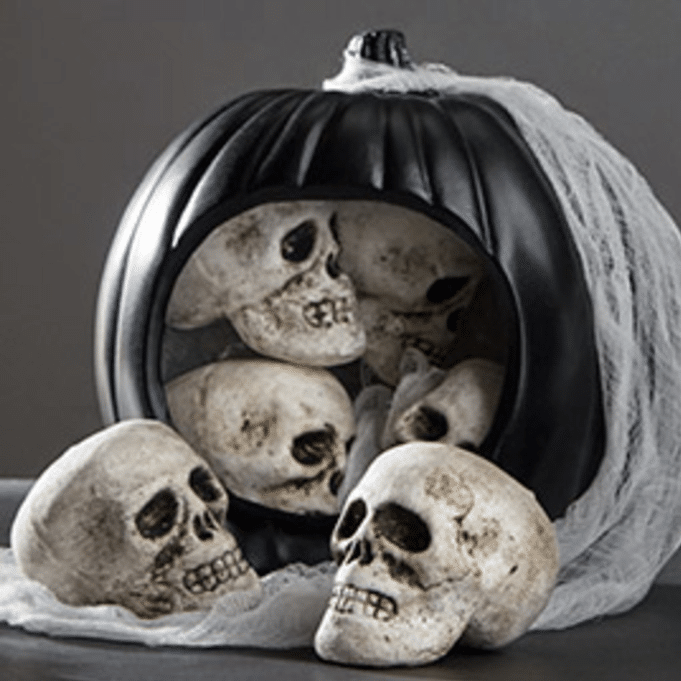 For something macabre and unique, check out this skulls diorama pumpkin project from Michaels. Reminiscent of an old catacomb, it's sure to give trick-or-treaters the creeps! The cheesecloth "spiderweb" is an extra spooky touch.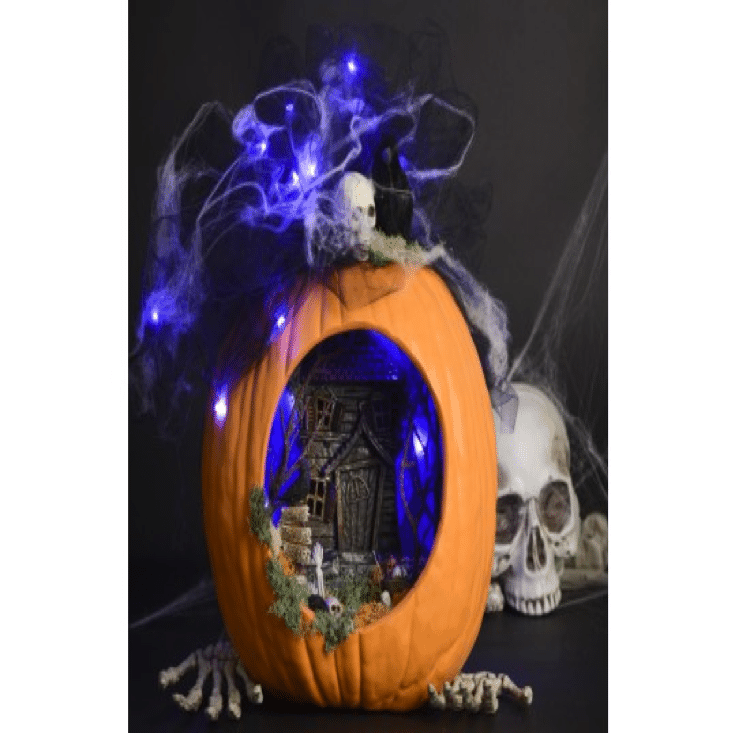 Since diorama pumpkins are so much fun to create, we've got some more options you might like to try. A.C.Moore's craftologists have come up with the perfect haunted house diorama. It even lights up! Click through the link to see their Witch's Belly and Day of the Dead options too.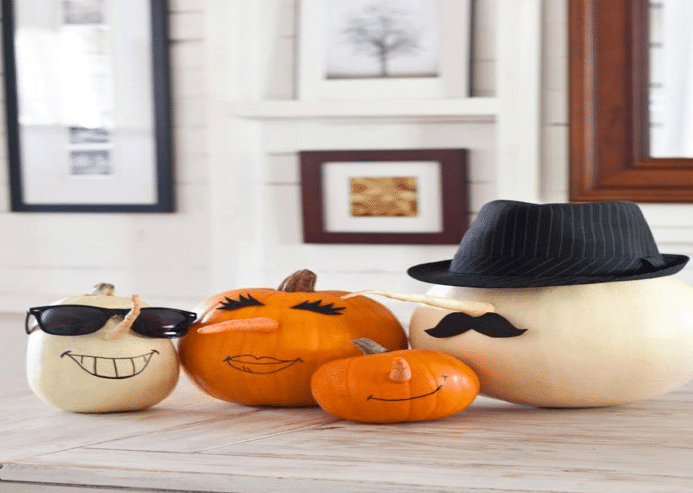 Finally, the creative minds at HGTV have come up with a fun and funky options for friendlier pumpkin faces that are sure to get a laugh. Use carrots and parsnips for the noses, and accessories from around the house. Have each family member make a self-portrait, and don't forget to have fun with it!
Decor
Alright, so you have your pumpkins ready to go. But the days of just decorating with a jack-o-lantern are long past. Whether you're throwing a monster bash for the whole neighborhood, or just welcoming trick-or-treaters to your front porch with creepy and ghoulish decor, you can't go wrong with these DIY decorations.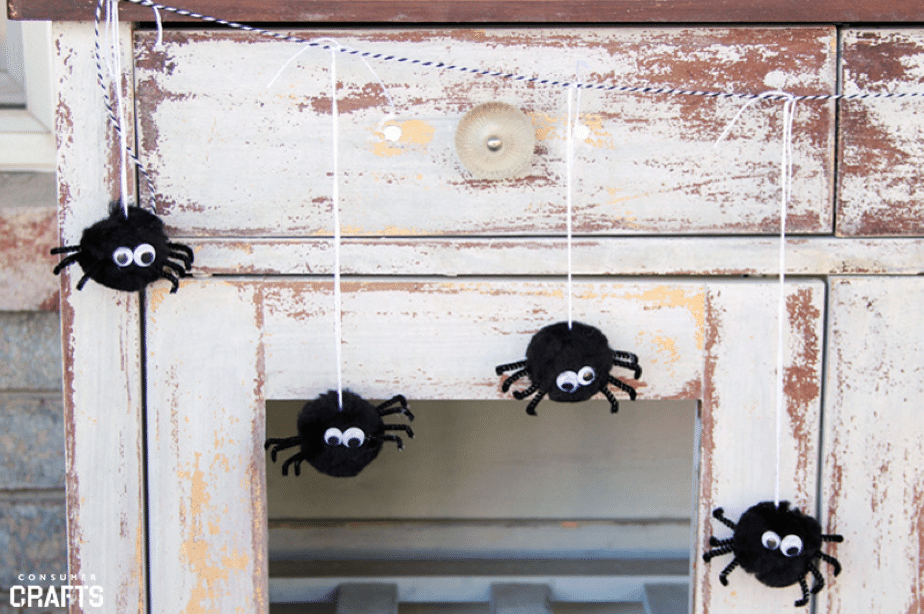 To start things off, how about a creepy-cute garland? These Pom Pom Spiders from the Crafts Unleashed blog (of ConsumerCrafts.com fame) are adorable and fun. And they'll look great, no matter where you choose to display them!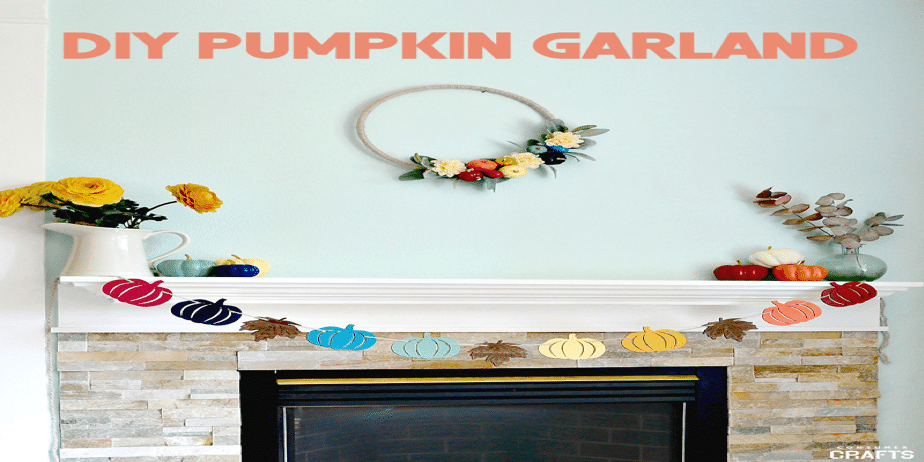 Or how about a colorful fall pumpkin garland? This one could actually be kept for Thanksgiving too, since it's more autumn than strictly Halloween. And of course, you can make it in whatever colors you like, so feel free to get creative!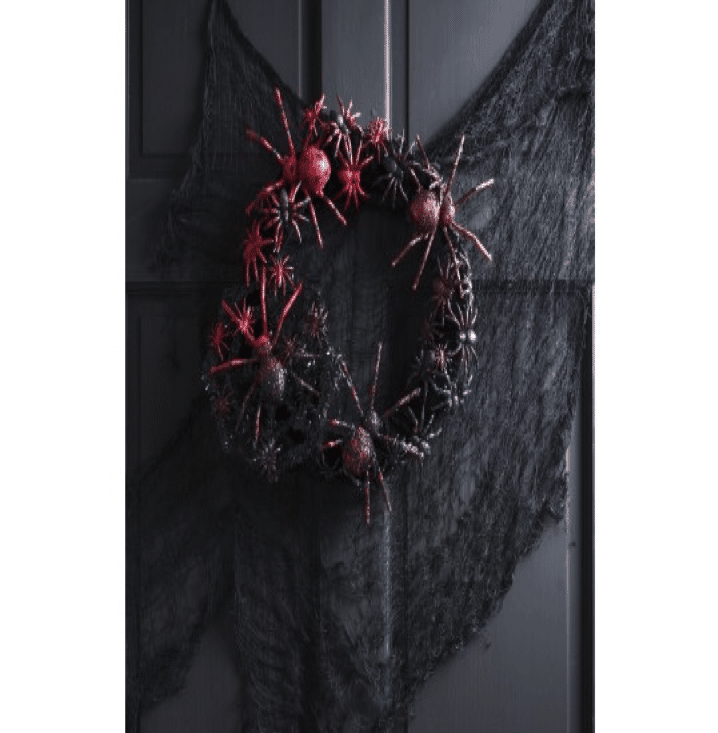 Also, you're going to need a wreath on the door, right? A.C.Moore has a super creepy spider wreath that could be just perfect. The best part? With plenty of glitter to go around, these bejeweled spiders sparkle in low light!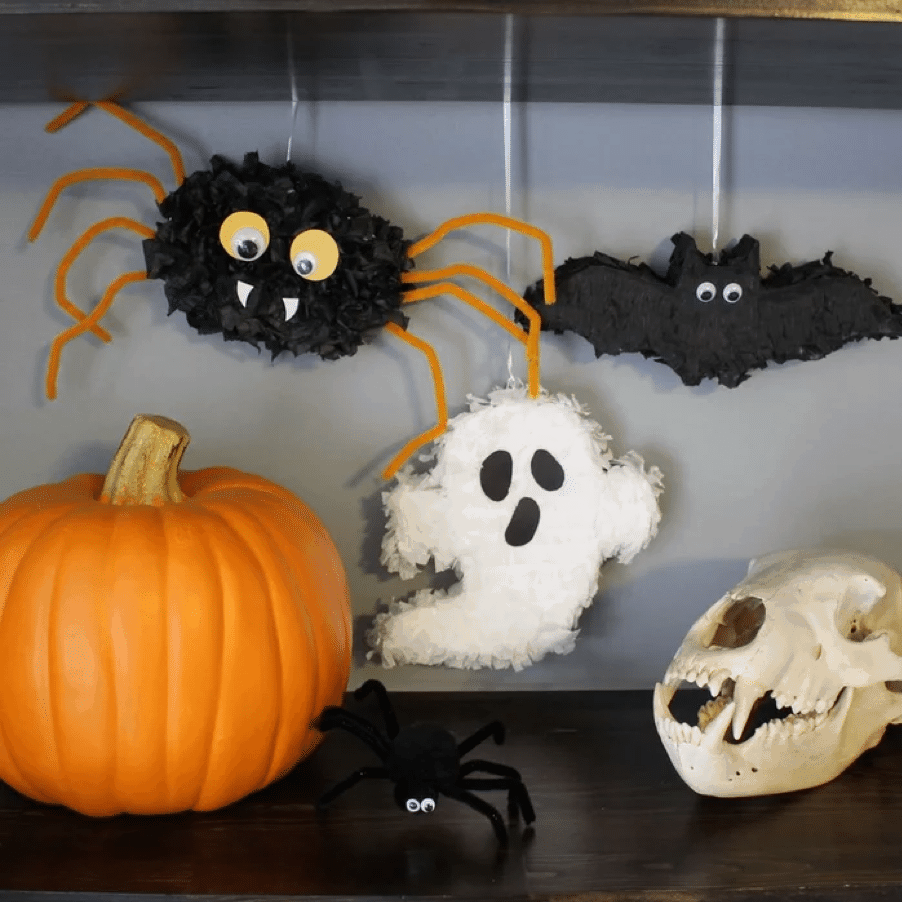 Next up, why not hang a few spooky shaped mini-pinatas around, just for fun. Instructables can show you how to create these tiny treat dispensers. Make one for each of the kids at your party, or for your own kids and their friends. They're simple to do and a lot of fun!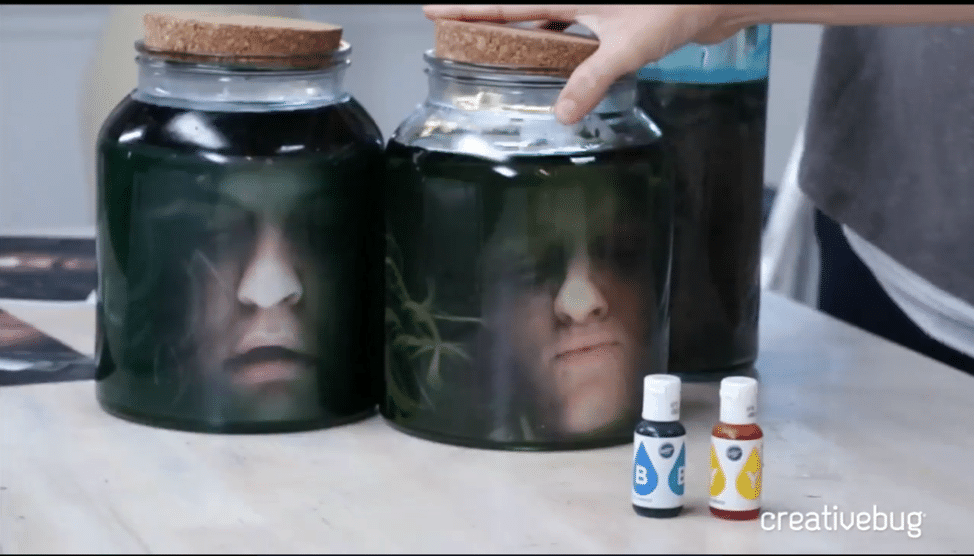 Perfect for a mad scientist's lab or a serial killer's trophy room, these heads in jars look super realistic and are also simple to make. The CBTV Live crew over at CreativeBug have all the details to help you make this project your own.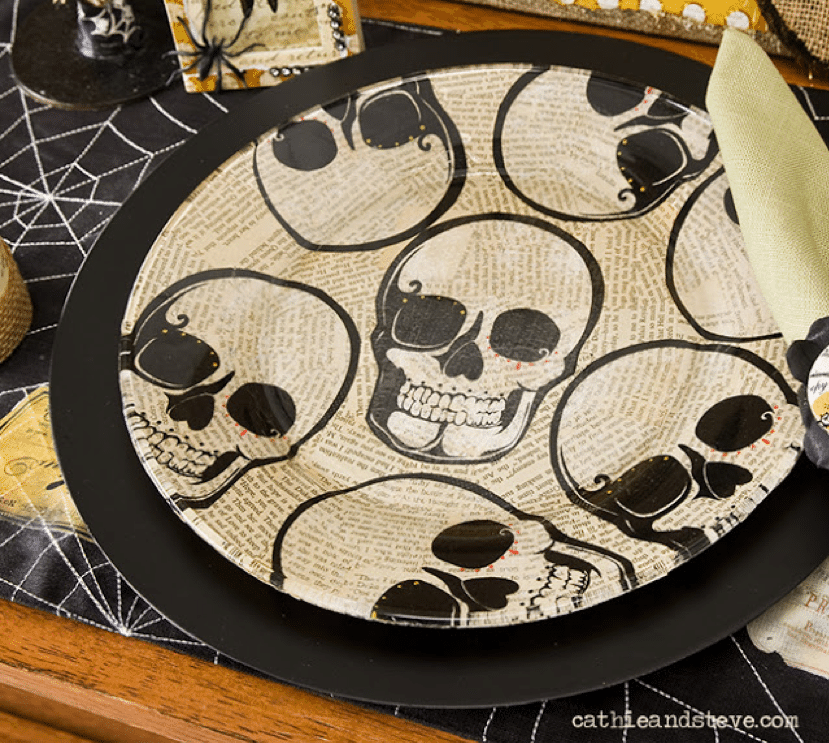 If you're serving food at your Halloween party, or just want a spooky look for the dinner table in late October, these skull plates from Cathie Filian can't be beaten. They're decoupaged with cut-outs from Halloween napkins. So of course, you could make them with other designs of your choosing too!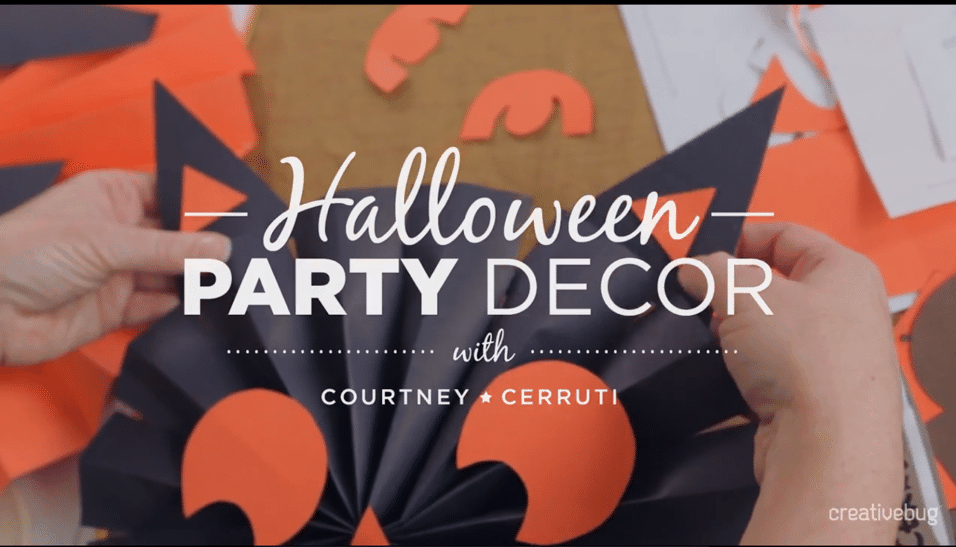 Of course, we've only scratched the surface here. There are a ton more fun and cute projects out there to choose from. If you're looking for more inspiration, why not take the Halloween Party Decor class from CreativeBug. It features six different projects to help get those creative juices flowing!
Costumes
Of course, there are literally thousands of cute, last-minute costumes to choose from online. And many can be made relatively simply if you just know how to get started. Here are a few of our favorites if you're still looking for a cute costume idea.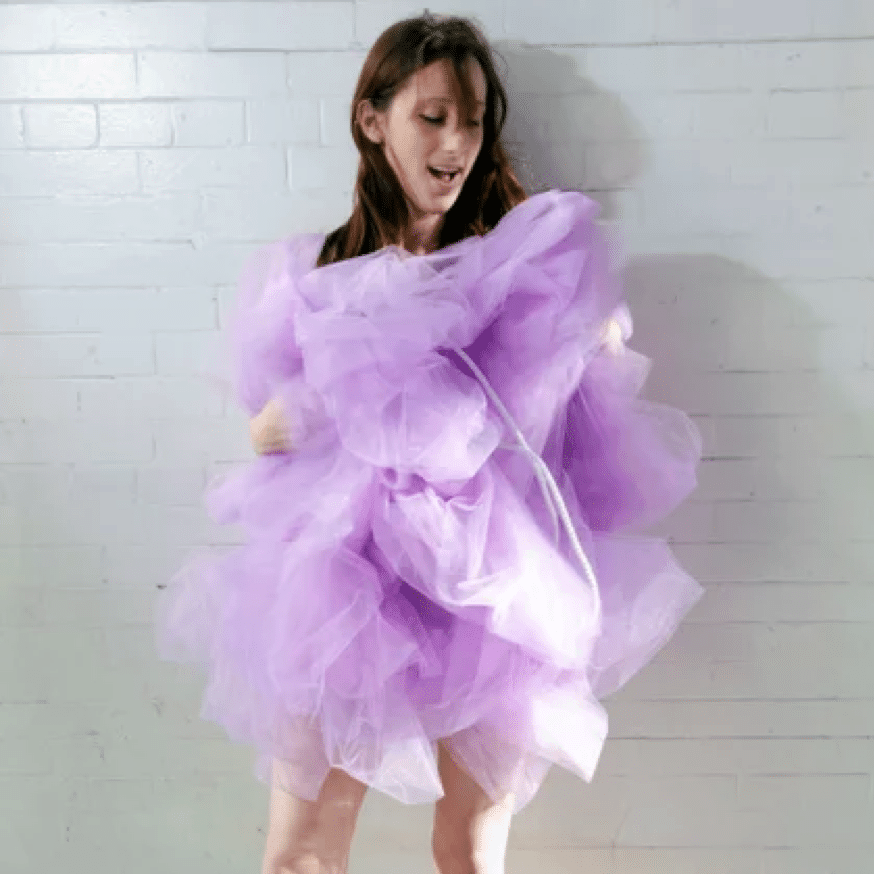 Perfect for mom or any little princess, this homemade bath pouf costume is as simple as it gets. The tutorial shows you how to make a tube dress to pin the tulle to, but of course, you could use any dress or long shirt you like.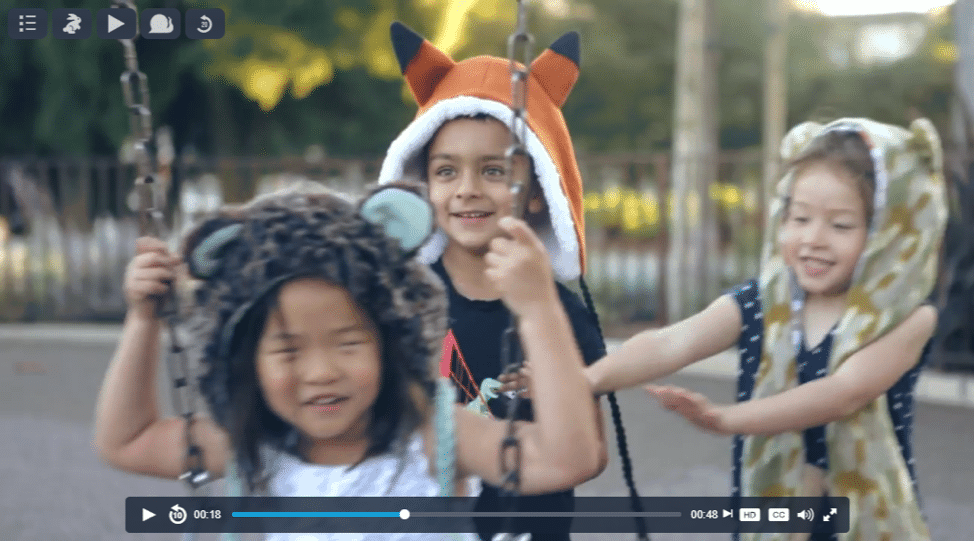 If the kids are animal lovers, an adorable furry animal hood might just be the start of the perfect costume. Learn how to make one with this class from CreativeBug. It's a great beginner sewing project, and the kids will love it so much you might find them wearing their hoods all winter long!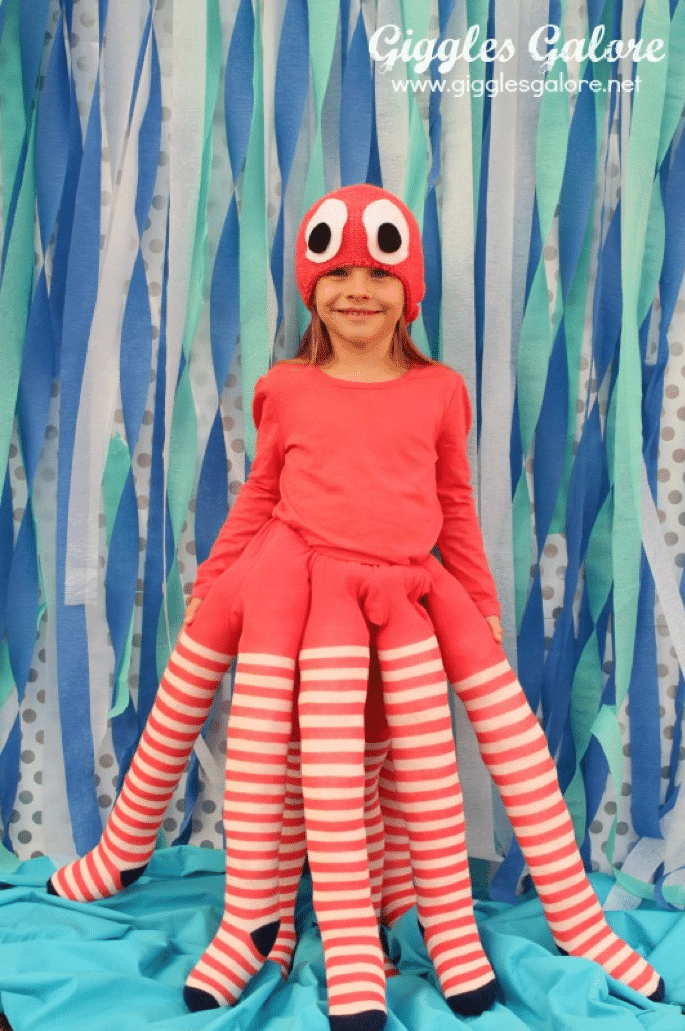 Is your kid a frequent visitor to the local aquarium? This octopus costume from Giggles Galore might be just right! Click through for the details on how to create this undersea delight. It's way easier than you might think!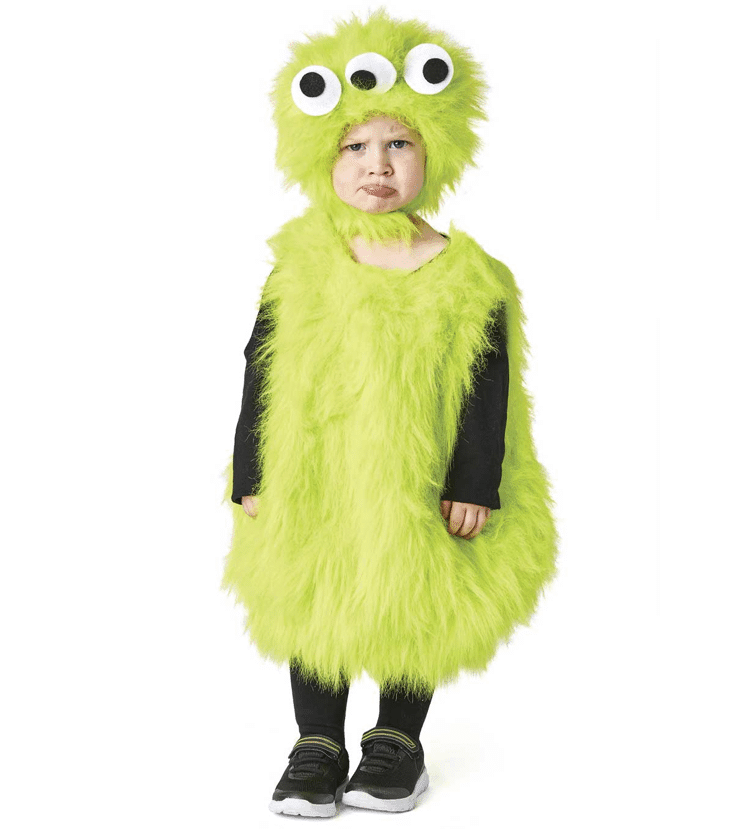 How about making the cutest monster on the block? The furry monster from Joann is surely a show stopper. Got more than one kid? Pick different colors of fur and different eye arrangements for a whole crew full of fuzzy monsters!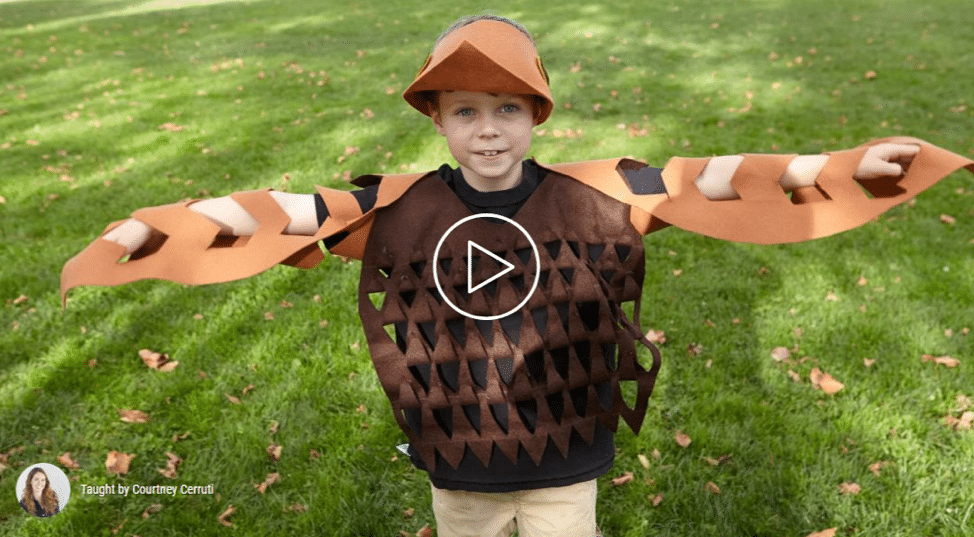 Not sure using a sewing machine is for you? No problem. This no-sew felt owl costume from CreativeBug is cut and glued. It's super cute, super creative, and requires nothing but felt, scissors, and a hot glue gun. How's that for simple?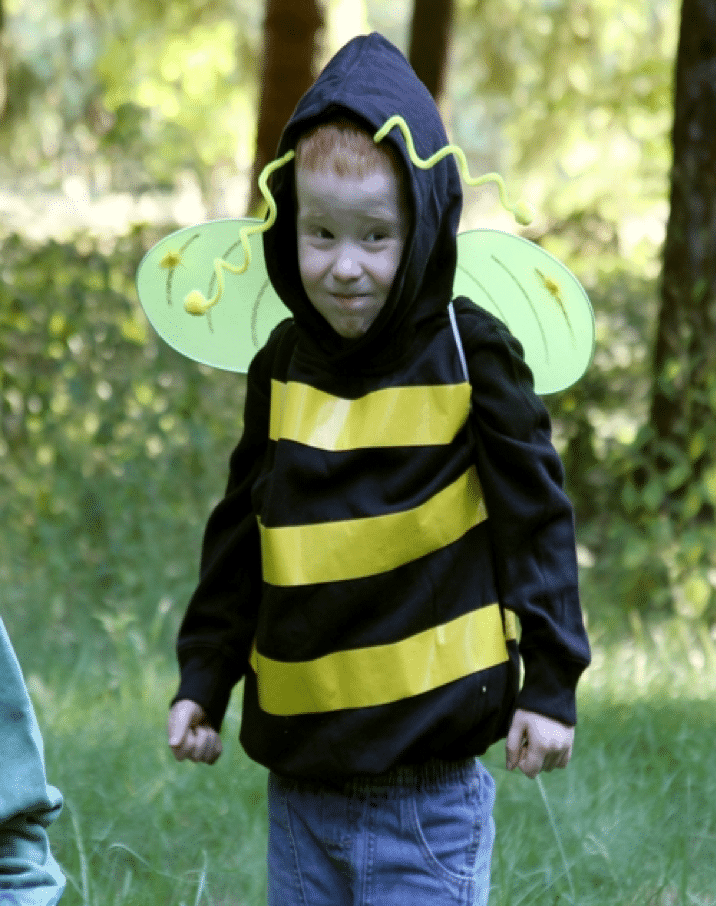 Looking for more stitch-free ideas? This no-sew bumblebee costume from Dollar Store Crafts couldn't be simpler. And since most of the supplies can be bought for a buck each, it won't break the bank either!
We hope you've loved these fun Halloween crafts!